Masterline Knotless Slide Loop 9.25m Mainline Rope (11 Sections)
Masterline Knotless Slide Loop 9.25m Mainline Slalom Rope (11 Sections)
Masterline Pro Series Water Ski Ropes
Official rope of the US Masters, Big Dawg, and US Nationals waterski championships. Constructed of Masterline's exclusive PolyproMAX rope which is braided in their factory.
- Looped, knotless construction from
18.25m to 10.25m
- Single section line with knotless
construction for 9.75m to 9.25m
- Mini slide loops that open larger to
slip over the largest of pylons and
then return to shape.
- Larger slide loop at handle end of
rope for easier handle attachment and
removal.
- Logo marking sleeves through 9.75m
- Record capability
- 60' Overall length (18.25m)
- Shortenings through 9.25m

PolyproMAX refers to the specific blend of polypropylene yarn specifications that make up Masterline's ropes. We use a unique blend of polypropylene yarn designed specifically for Masterline. This yarn has the ultimate in "UV' protection since our rope is dyed completely and contains a UV stabilizer. Most ropes have a transparency to the yarn, which allows the UV rays to penetrate the yarn causing a breakdown when exposed to the sun. PolyproMAX rope will maintain its performance and "life" far longer than traditional rope. The yarn is twisted "S" and "Z" to our specifications, for a more "balanced" tangle free rope.
UPC: 842903193904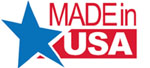 Product rating
Customer Reviews
There have been no reviews for this product.