Masterline 9.25m Mainline Rope (11 Sections)
Masterline 9.25m Mainline Rope (11 Sections)
This rope is designed for the "Professional" skier and 34 mph record chaser. This is Masterline's best tournament rope. It starts at 18 .25m and has shortenings down to 9.25m for the World Record Chase.
Details:
- Looped construction from 18.25m to 10.25m
- Single, knotless contruction from 9.75m to 9.25m
- Mini loops
- Large loop at handle end of rope for easier handle
attachment and removal
- Logo marking sleeves through 9.75m
- Record capability
- 60' Overall length (18.25m)
- Shortenings through 9.25m

Masterline Pro Series Water Ski Ropes
UPC: 842903183905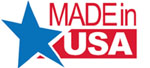 Product rating
Customer Reviews
There have been no reviews for this product.