Masterline 10.75m Progressor Slalom Rope
Masterline 10.75m Progressor Mainline Slalom Rope with Extra Take off Loops for Training. The Progressor Mainline Rope is Designed by the world's best ski coaches to aid in learning shortline slalom.
- Additional loops at: 18.5', 25', 30' and ;33.5' off. (LOOPS IN BETWEEN THE MAIN LOOPS)
- Single line construction.
- Detachable 15' off section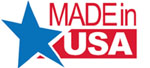 Product rating
Customer Reviews
There have been no reviews for this product.