Obrien Celebrity Combo Water Skis w/ 600 Bindings 64in 2016
The Celebrity 64 water ski is truly a combo set for the whole family. It's just the right size so that the whole family can feel comfortable learning to ski or launching a massive spray! A flatter, a faster rocker line reduces drag, allowing for hours of skiing with less fatigue.
Obrien Celebrity Combo Water Skis Features:
- Length- 64"/162cm
- FIN- Plastic
- Binding- 600 Jr. Adj.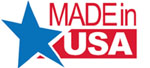 Product rating
Customer Reviews
There have been no reviews for this product.