Obrien G5 Slalom Water Ski 2016
The G5 is an example of what 50 years of ski building experience will get you. Built with a highly refined compression molding process, a lightweight PVC core, and aerospace grade carbon fiber make the G5 super light and one of the fastest skis in the industry! The G5 has countless innovations for all levels of tournament skiers from advanced to our best pros.
UPC: 730918085591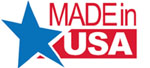 Product rating
Customer Reviews
There have been no reviews for this product.