Obrien Sequence Slalom Water Ski w/ X-9 Bindings 2016
The Sequence is a ski that anyone can get up on that also makes short work of the slalom course! This wide-bodied ski makes light work of deep water starts. With a transitional tunnel-to-full concave bottom design, it is stable yet still able to make quick turns and strong pulls. This is a true hybrid ski that does it all! This package comes with the X9 front adjustable lace binding and X9 rear toe plate.
UPC: 730918093374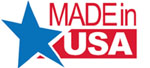 Product rating
Customer Reviews
There have been no reviews for this product.